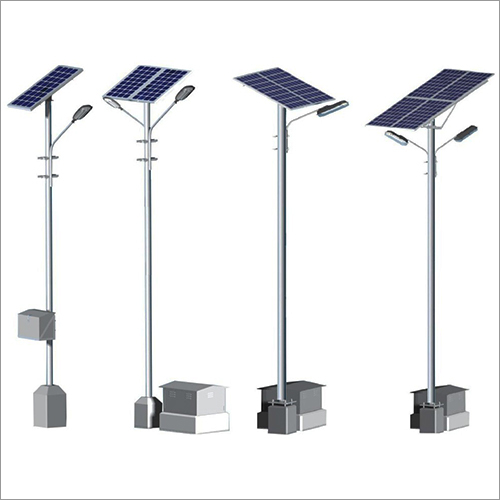 Solar Poles
Product Code : 06
Product Description
Make the nearby venture novel by planning the Solar Poles with any work of art, town designs, maps, metallic hues, wood-grain, mirror completes and so forth together with multifunctional shaft mounting frameworks and glassless sunlight based boards to make an exceptional off lattice sun powered power station for lighting, CCTV, cell phone, tablet and Gadget charging or for all intents and purposes anything outside which requires control while keeping up the urban streetscape design. Solar Poles is mainly deployed for brightening of cycling or walker zones. Sun powered arrangement in view of Drove innovation, guaranteeing a high fiery effectiveness and a superior lighting quality, prompting more prominent security.

Key Features:

1) Multi side Crystalline Sun oriented Boards.
2) Cutting edge Lithium Battery.
3) High Power and Ultra Brilliant LED Chips.
4) Efficient Charge Controller is integrated.