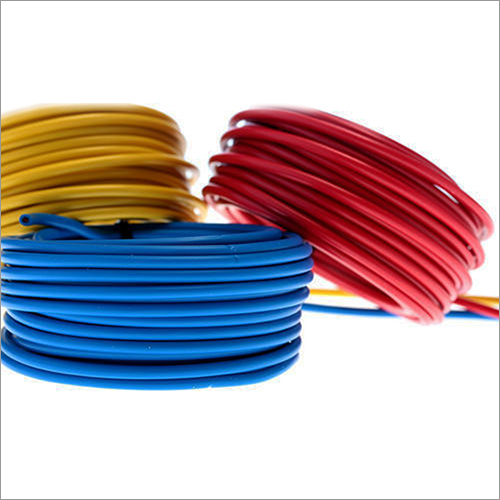 Electrical Cable
Product Code : 06
Product Description
Conductors of our Electrical Cables are the main power conveying path in a power link. These are of various materials. Primarily in link industry, we utilize aluminum and copper conveyors for cables. Cotton braid, nylon braid, copper wire, annealed and tinned wire is fundamentally utilized for this reason. Interlacing is the procedure in making of Electrical Cables, which offers high mechanical assurance and utilized for earthing applications. Criticalness of it is it is more adaptable in contrast with armoring. It is given over the defensive membrane to general mechanical, climate, synthetic and electrical safety. External sheath is safety that is offered to cable not much electrically yet rather more mechanically.

Key Points:

1) Cross-connected polymer hard and soft segments.
2) Elastic like versatile qualities with high reversible deformability.
3) Zero thermoplastic flow qualities.
4) Structure is held up to disintegration temperature.